We'd like to help you make your social media even better
Are you putting time and resources into social media and getting nothing back?
Are you getting "advice" from everyone to try the latest fad and app?
Are you doing social media only when you remember and when you have the time?
How to do well on social media
Know your business/service backwards and forwards.
Know our customer as well as you know your own business.
Communicate naturally to those customers about what you do.
3 points that actually take a lot of work and planning. That's where we can help.
Social Media Cork
Hello and welcome to the very long front page for Social Media Cork. This page was created as a proof of concept that you can rank very well with a single page. It ranks better than the actual company page now.
Social Media Cork is run by Mulley Communications Cork Ltd. We've worked with companies big and small through the years and really like working with startups/new businesses and SMEs. The main reason is you are small and can make instant decisions. No meetings and board approvals. We can quickly get on with the work.
We've done training for Cork organisations like Cork Chamber of Commerce and Local Enterprise Offices like Cork City Enterprise Office and North Cork Enterprise Office. We also run the Cork Digital Marketing Awards. We've worked with many Cork companies large and small and sure aren't Cork companies the best in the world anyway?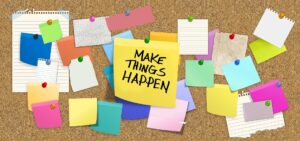 Social Media Consultancy in Cork
We help companies use social media to increase traffic to their site from Google, from Facebook, Instagram and Twitter. While a lot of media is talking about Facebook becoming less useful it's still used by millions of Irish people per day so it's worth investigating but it's now at a stage that every quarter you will have to work harder to get the same return. Twitter is a place where there is positive growth but five times more people use Facebook, so keep that in mind. Instagram is the new Facebook for users but it doesn't send a lot of traffic.
So what will consultancy with Mulley Comms do for your business? We evaluate what you do, we look at ways to make your social media marketing more efficient using automation or by cutting out things you don't see to do. Normally if you follow through with what we suggest you will see more traffic to your social media presences as well as your website and you will also see more people will interact with you and if you sell online, more people will buy from you.
Social Media Strategy Cork
That over-used adage about not knowing what 50% of your advertising is working falls apart when you do digital. You can measure social media and you can see what you get back from what you're putting in. Do you know much much you spend on social media marketing? Hourly rate of employees doing it, cost of using agencies, cost to get that one lead. You might be surprised at the costs of your customer acquisition!
Social Media Advertising for Cork Businesses
Facebook and Instagram are easy and cheap ways to advertise your business. You can run ads based on age, gender, location (even exact location), type of phone, marital status, interests and so much more including a mixture of all of those. With the fact that your time is precious, it actually can be more efficient and cheaper to run ads to target people instead of running social media accounts and having to constantly keep updating them with content to feed "the algorithm" that decides what your followers/customers will actually see.
Social Media Training in Cork
Mulley Communications does lots of social media training in Cork. We've worked with Cork Enterprise Offices running courses on behalf of them. We offer courses on Facebook, SEO, Twitter and LinkedIn with North Cork Enterprise board too and we designed and ran a brilliant 4 week Digital Marketing Course with the Cork Chamber. We also run a lot of our own courses and advertise them on our blog and Twitter. These include Facebook for Business, Twitter for Business and LinkedIn for business. We are currently looking at moving all of these courses online.
If you are interested in finding out about our next training classes in Cork, fill in this form. (You will not be added to a spam list) or look at the list of all our training courses.
Social Media Mentoring
Damien Mulley does mentoring for public and private bodies: from helping start-ups on their marketing and comms strategies, to market research on whether their products will work, to creating media plans on how to get quality media attention. We're a company that likes to help businesses, groups and individuals get better at communicating, mainly using online resources like your own website, blogs, social networks like Facebook, Twitter and other online tools. AKA, we make you famous on the Internet.
Award winning Cork company?
Nope, we prefer to set the standards for awards in Ireland. The Sockies (Social Media Awards, Cork Digital Marketing Awards, SME Awards, eCommerce Awards are all run by us. Pushing higher standards every year is our reward and giving great companies trophies too for their hard work.
Social Media Report Card/Social Media Audit/Social Media Evaluation
It works for schools! One of the initial things we'll do with you is evaluate your social media profiles. What are they? Are they all using the same naming policy? Do they have the same brands? is what they're sharing relevant to the audience? We'll look at the basics and advanced parts of your Facebook, Twitter, LinkedIn, Instagram, Pinterest (if you use it). Are you updating enough? Are you using images and videos? Are they the right dimensions.
Contact Mulley Comms:
Email is one of the better ways to get in touch. You can email me, Damien on helloDamien@Mulley.ie. Filling in this quick form will make things faster for both of us.
Or my mobile is 086 825 8586 (but I'm always in meetings or training sessions so it's rarely answered). "We" are Damien Mulley and a team of highly talented trainers and consultants.
Reviews from real customers
Mr Mulley is THE rockstar media guy. He's always ahead of whatever curve is out there to be ahead of, he has tech skills coming out of his ears but better still; he also realises that common sense is the real secret sauce that makes anything work.
Did a course on PR with Mulley Communications several years ago and still use the things I learned. Excellent tips and advice. Love getting the no nonsense newsletter.
I've attended a few of the workshops that Damien has put on over the years. Even workshops where I thought I knew it all. In every instance, I came away with significantly more than I had paid for the workshops.
If you want to know about new courses, events and whatnots, we have a mailing list that we don't update as much as we should:
* This website actually started off as a proof of concept during training sessions. The idea is that you can buy a domain name and web hosting in a few minutes and have a website live on the Internet within 20 minutes. It may take Google a few weeks to find the website but it will and you can be ranking for chosen keywords in no time. This website was coded by hand using Textedit on a Mac. It's a single page website and doesn't a WordPress CMS or anything like that to push it along.